We at Visual InfoSoft Pvt. Ltd. are busy developing healthcare solution since 1996. Pharmacy software was always need for small/big hospital including independent chemist shop. In 2001 VIPL was first to introduced windows based pharmacy software in INDIA. Our pharmacy software is complete software for any pharmacy store within hospital or independent chemist shop. For more information click learn more. For more information click learn more.
About Pharmacy108
Pharamacy108 is software exclusively developed for chemist shop & additional features to support Hospital Pharmacy. Inventory management, expiry management, perfect & easy order processing & GST reports, accounting are basics of any pharmacy software.

After investing lacs of money on shop, lacs on inventory, one better software can help to achieve greater business objectives.

We at Visual InfoSoft Pvt. Ltd. has developed exclusive software for Pharmacy. This software can only be used in stores where pharmacy is managed.
Exclusive software for Pharmacy
Billing, Inventory, GST Return & Accounting
1,00,000+ product with company, supplier & drug Information
Link with Doctor108 & Hospital108 Software
Panel billing & reporting like ONGC/PRL/ESIC etc.
Special provision for Hospital Pharmacy
Mobile APP Rx108 for Pharmacy
Mobile APP Rx108 for Patient to connect with Pharmacy
Scope of Pharmacy108
Exclusive software for Pharmacy
Billing
Inventory Management
Accounting
In-Patient due bill for hospital pharmacy
Connect with supplier for order & Purchase Import
Mobile App for Patient & Pharmacy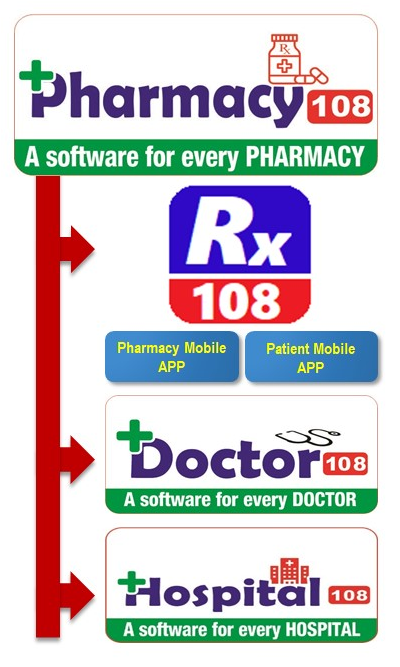 Key Features of Pharmacy108
Master Database
Over 1,00,000+ product with all necessary information
Region wise supplier information with the company product they supply
Standard account masters that are used for accounting
Create user with define rights
Create new item, company, account, supplier, customer, etc
Primary Stock Entry
Easy opening stock entry
Or provision of transferring master &/or transaction database from existing software
Auto stock adjustment if required.
Purchase
Easy order processing on previous day sales, minimum stock limit or on requisitions.
Provision of GRN/Purchase Challan
Comparison of price from previous purchase.
Import purchase entry directly from order or from standard format provided by supplier.
Purchase Return
Barcoding
Item wise barcoding or company barcoding.
Batch/Transaction wise barcoding.
Sales
Easy & fast sales billing manually or barcode or from order received through Mobile APP.
Or receive prescription from software linked with doctor software.
Substitute medicine with price & stock information on just single click.
Easy billing from Patient Refill, Standard Medicine master for procedure required by doctor
Departmental Sales for Hospital Pharmacy
Fixing of pricing for specific customer type.
Sending Bill as message on patient mobile or APP.
Link with Doctor108/Hospital108
Doctor/hospital software can view stock in pharmacy
Receive Prescription from OPD
Receive Request for In-Patient.
Manage deposit of In-Patient.
Department wise requisitions, Issue & return.
Generate fill bill for In-Patient.
Commission Management
Fix Commission for sales man &/or Doctor
GST Reports
Easy & systematic tax structure to support GST
Automatic GST report generation
Integration with GSTIN portal of government of India.
Support continuous changes required by GST
Expiry Management
Easy generation of expiry reports
Converting Expiry into Purchase return.
Flashing of Expiry while making of sales bill
Accounts Management
In-build complete accounting system till balance sheet.
or Transfer to third party software like TALLY.
Important Reports
Profile Margin (Bill wise, item wise, company wise)
Purchase Reports (Full, Supplier wise, Company Wise)
Sales Report (Full, Customer Wise, Company Wise)
Expiry Report (Full, Supplier Wise, Company Wise)
GST Reports
Various comparison reports on weekly, monthly, yearly basis
Mobile App Rx108 for Pharmacy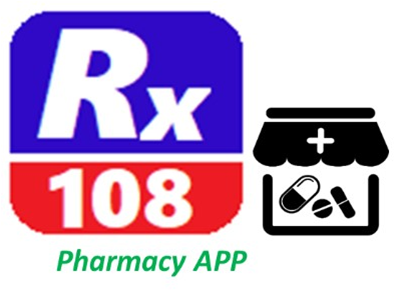 Upload products & offers.
Receive Patient Orders
Send Bills, Refill reminder
View Current Pharmacy Status anywhere
New Products, distributors, drug information

Connect with distributor
View Offers & Scheme, Place Order, View Status
Verify & Import Bills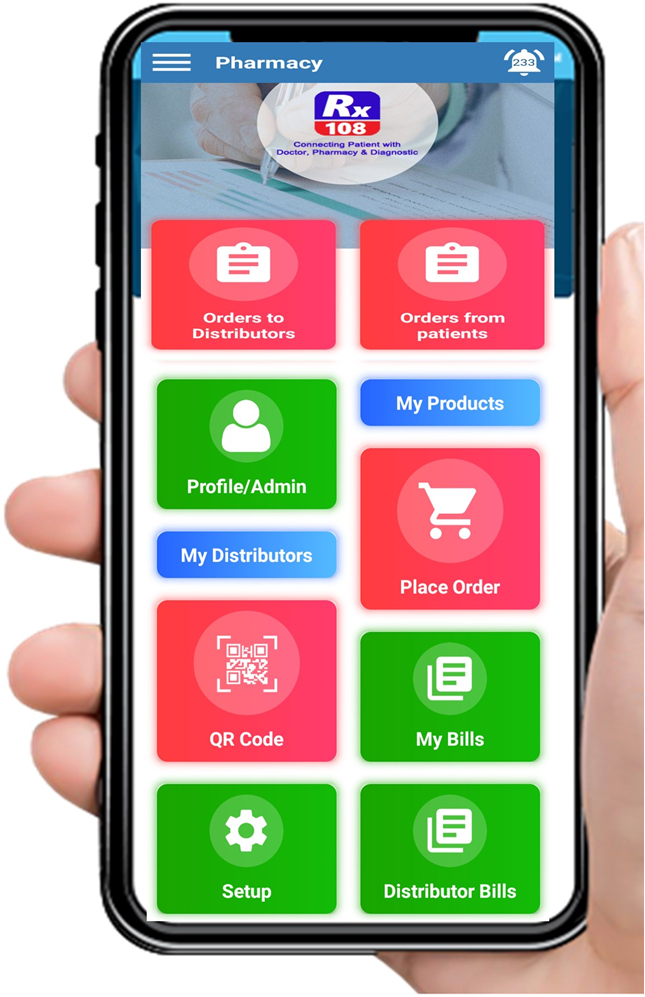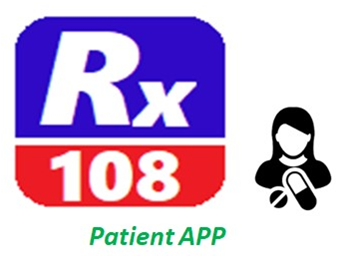 Family Health Profile
Appointment with my doctor, Prescription
Order to my pharmacy, view bills, refills
Lab/radiology reports.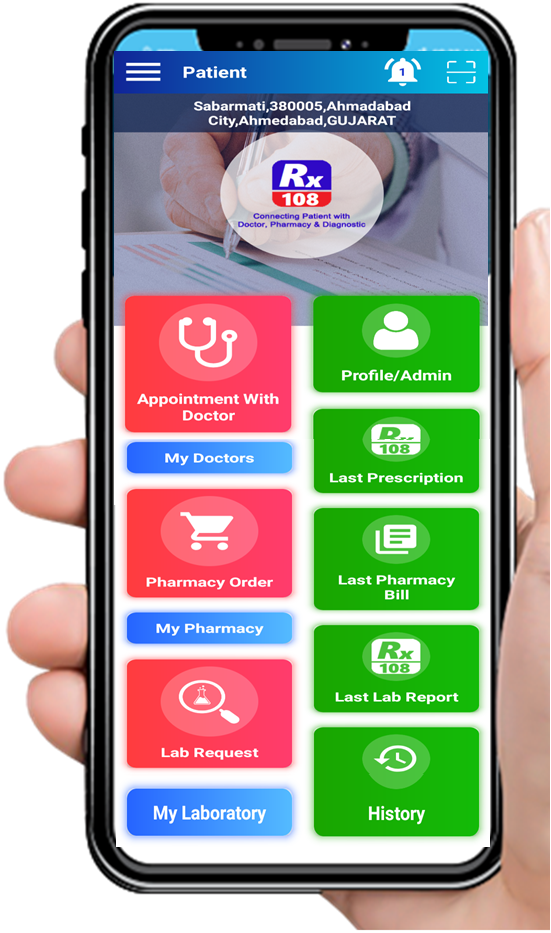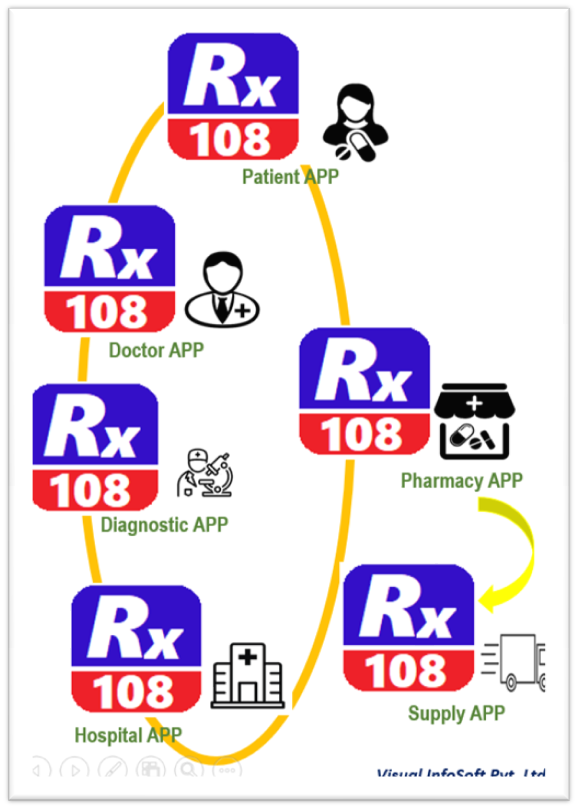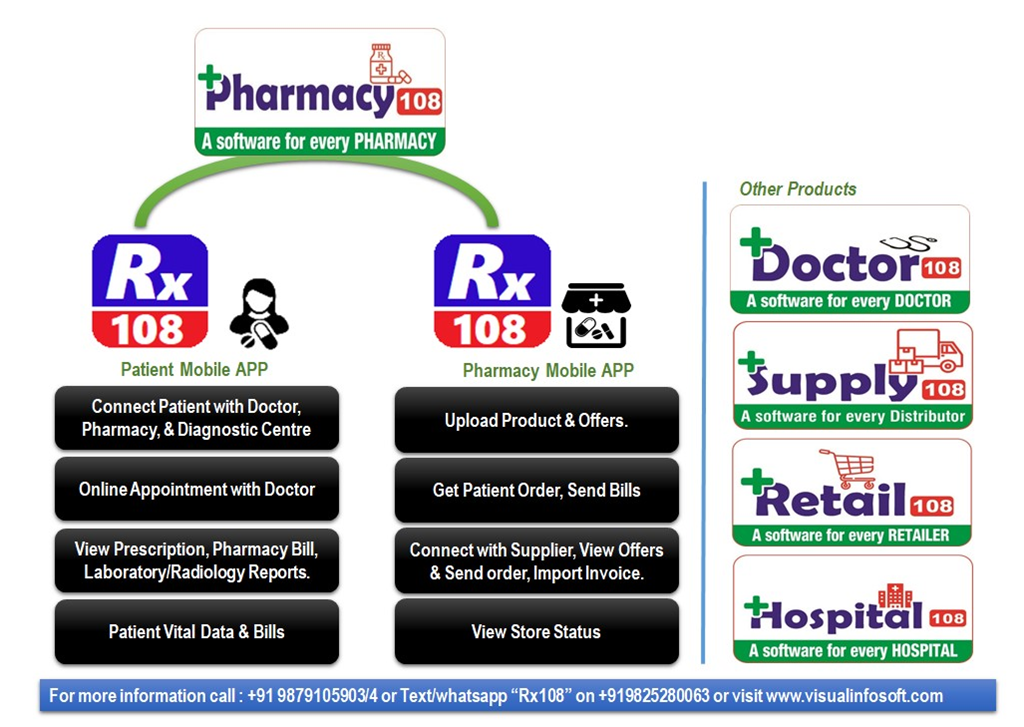 Pharmacy108 review
Visual Infosoft Private Limited
General Store
Kishan Parmar Ahmedabad
---
Awesome software. It's easy to use and also it has a good look and feel. I would refer this software to my friends and family. But there is one con regarding this software that it takes high internet usage and also crashes sometimes.